SUBSCRIBE NOW TO BEACHLIFE MONEY NEWSLETTER & ACCESS TO FREEDOM!
Imagine travelling the world while getting paid… Sounds like a dream, doesn't it? Well, guess what? It can be your reality with Beachlife Money!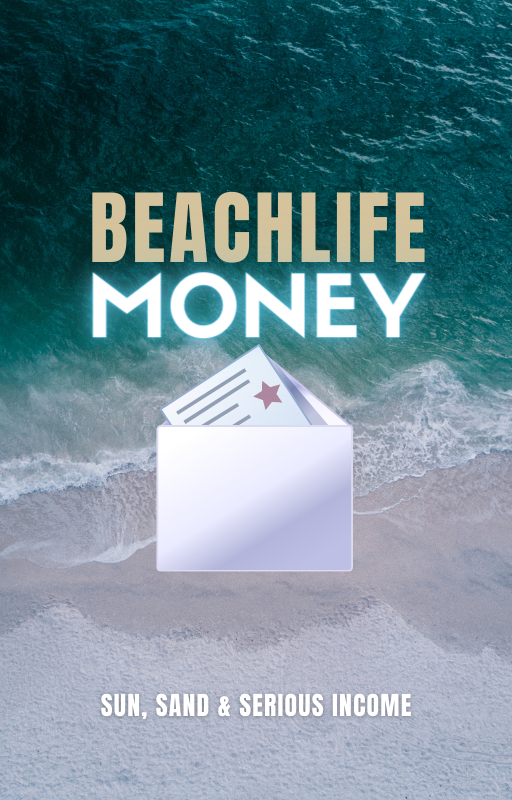 Imagine waking up to the sound of crashing waves, knowing that you have the freedom to work on your own terms. Picture yourself sipping a refreshing drink under a palm tree while your bank account grows. With Beachlife Money, we'll guide you on the path to creating a life where work and play seamlessly blend together.
If you're someone who loves the beach, craves financial freedom, and has a passion for exploring new destinations, then you've come to the right place. Beachlife Money is not just a newsletter; it's a gateway to a life of endless possibilities.
In each issue of Beachlife Money, we dive deep into the world of beach living and financial empowerment. We share valuable insights, tips, and strategies on how to make money while enjoying the sun, sand, and palm trees. 
But it's not just about the money; it's about embracing a beach lifestyle that nourishes your soul. We'll introduce you to hidden gems around the globe, share stories of inspiring individuals who have turned their beach dreams into reality, and provide resources to help you make the most of your beach adventures.